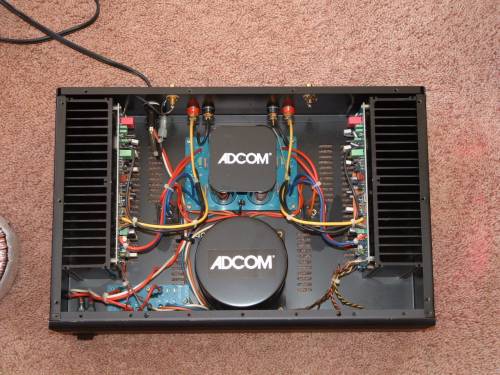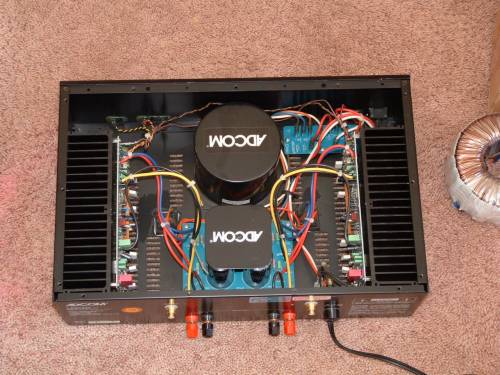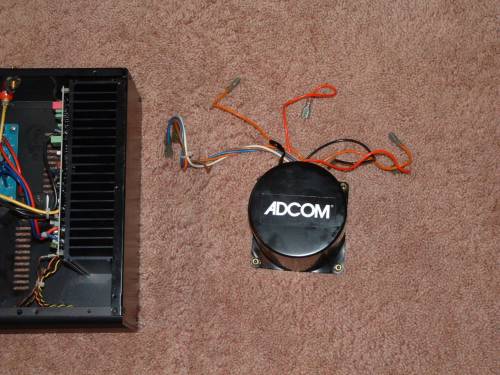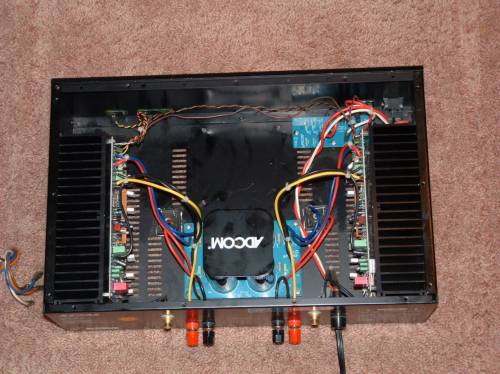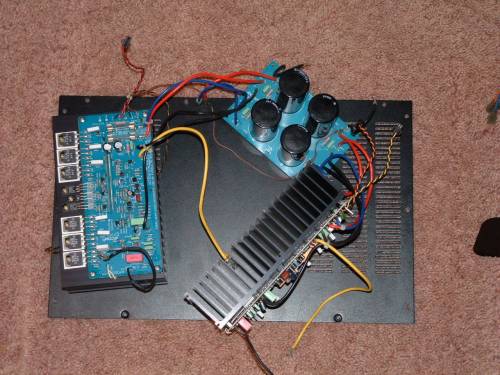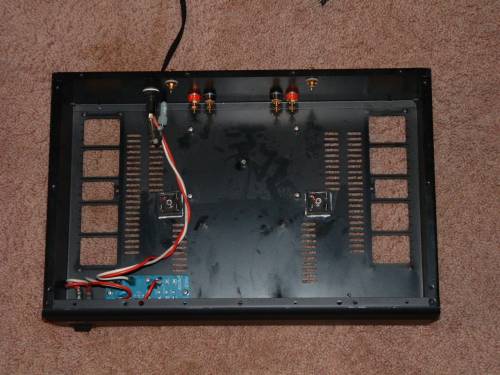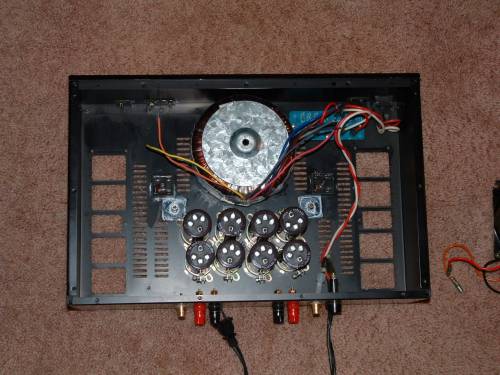 This amp is a 10+ year old, class AB design.  It is rated for 100W a channel into 8 ohms and 150W into 4 ohms.   While not as popular as its 555 brethren of the time, it was a respectable value amp, with nice clean symmetrical layout.  I have two of these units, which will allow me to listen to one, while modifying the other. :)   Please note that these mods are probably not cost effective, but I am also using this as a stepping stone to building my own amp.

Plans for amp 1 mods:

New power supply, replacing the 500VA transformer with an Avel 625VA one, new bridge rectifiers w/cap snubbers, increase ps caps from 4 x 10Kmfd to 6 or 8 x 10Kmfd, probably have to improve inrush current limiter.

Replace cheap bias pots with sealed multiturn units.

Replace all 5 per board electrolytic caps.  Increase the +- one from 47mfd to 470mfd.

Match and replace, if necessary, emitter resistors.

Precision match components in signal path of input and voltage gain stages.

Replace signal and power supply wiring with slightly larger gauge and better quality.

Plans for Amp 2:

Using the two 500VA Adcom transformers, make a dual mono amp.  PS caps will 4 x 10Kmfd per channel.  It will be a rather tight fit!

Power cord replacement, and inrush current protection per transformer

Possibly replace and increase the number of current driver outputs.  It has 3 NPN-PNP pairs per channel, and heatsink may allow to squeeze 4 pair.

Stock Adcom 545II Internals

Reverse shot of internals

Amp Modules and PS cap bank

Empty chassis except for two diode bridges and misc

Mock-up to see how much fun fitting to the available space will be :)